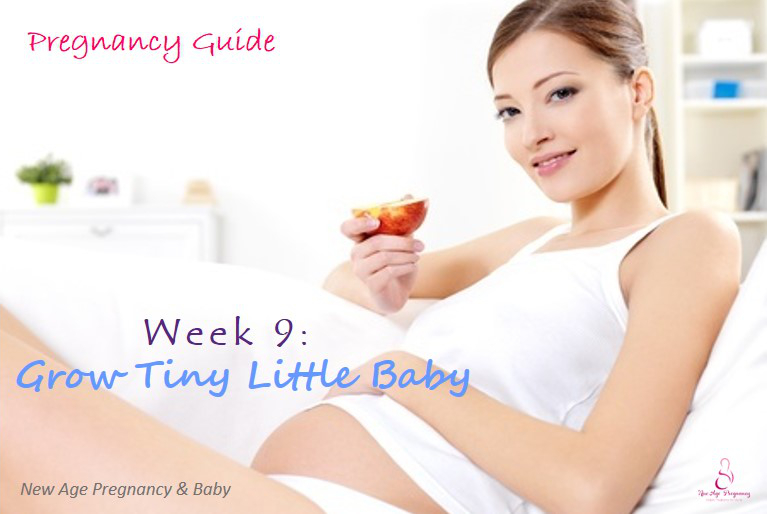 What's happening inside
During this week, you may not be able to feel it but your baby is starting to make tiny movements! Your baby is now able to move her elbows. A size of a peanut, her facial features are also starting to take form. The bones are beginning to form and although it is not possible to tell from ultrasound yet, your baby's genitals have also begun to develop. By the end of the ninth week, your little baby's digestive system will be developing rapidly.
Maternal Changes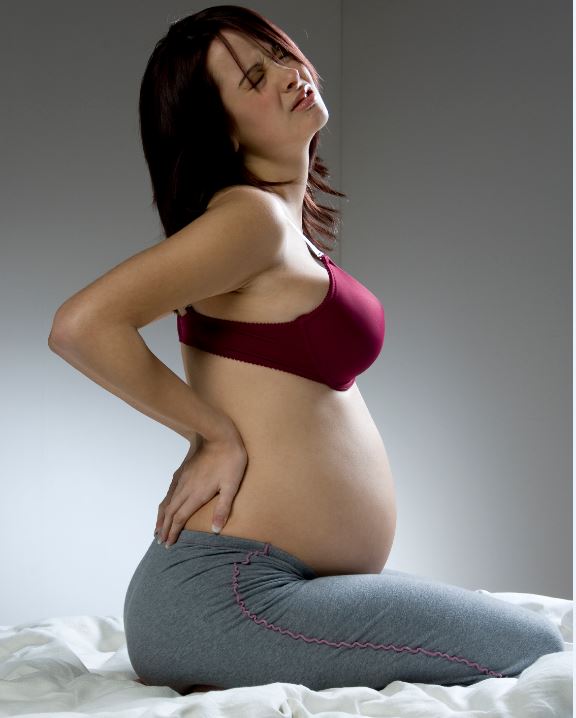 You may experience heavy bouts of nausea and morning sickness during this week, or the frequencies may decrease. You are missing your second period this week and you will start to notice fuller breasts, which may feel very sensitive. You may also notice a bigger waistline, as your uterus continues to expand. As your body adjusts to pregnancy hormones, you may also experience some heartburn, bloating and indigestion.
Another common side effect of pregnancy is headaches. Looking at a computer screen for long periods can worsen headaches. Remember to take regular breaks and drink plenty of water as being dehydrated can aggravate headaches.
A Matter of Fact
About 70 to 80 per cent of pregnant women suffer from nausea and vomiting. If you are one of the rare few who don't experience this symptom, don't worry and count yourself lucky!
Tips for daddy
Your wife may start to have sudden and random food cravings. Normally, these are unhealthy food cravings and will 'coincidentally' occur when all the stores are closed. She may want to finish that whole tub of ice cream or finish the whole box of chocolates.
You can help curb her cravings by preparing some healthier snacks ahead of time. Chances are, if you present her with healthy food lovingly prepared by you, she may be less likely to reach for any of the unhealthy food she craves. If she still insists on her ice cream, monitor her intake and cut some fresh fruits to go with it, for a 'healthier' combination.
A quote for mummy-to-be
Life is tough enough without having someone kick you from the inside. ~Rita Rudner
*      *      *      *
This is part of our New Age Pregnancy Week By Week Pregnancy Guide!
With this guide, we hope it will help to give you some reassurance and shed some light on the changes you will come to experience for the next 40 weeks. If you are interested, you can read about our Month To Month Pregnancy Guide Here. Now, let the countdown begin ~
Disclaimer: Please keep in mind the information provided in this guide is just an approximate gauge for your pregnancy. Each pregnancy is different and growth rates vary. If you have any doubts, do not hesitate to contact your gynaecologist.