Miracle is what this family had experienced!

An SUV came crashing through an Ohio house on a Tuesday morning, and it doesn't stop there, it crashed straight into the baby's nursery. The luckiest thing was that the baby wasn't in the nursery when the accident happened.
Jonathan Massett, a firefighter was home with his wife and newborn baby went the accident happened. They were siting in the living room, with his wife and him, holding his newborn girl, Macie. They went shocked when they heard a loud boom when later found out that a car had crashed into their home.
The elderly woman, driver behind the wheels seems to have suffered from a medical emergency before the crash. Officials believe she travelled straight from the road, hit a ditch, and went across a yard into the house at a high speed.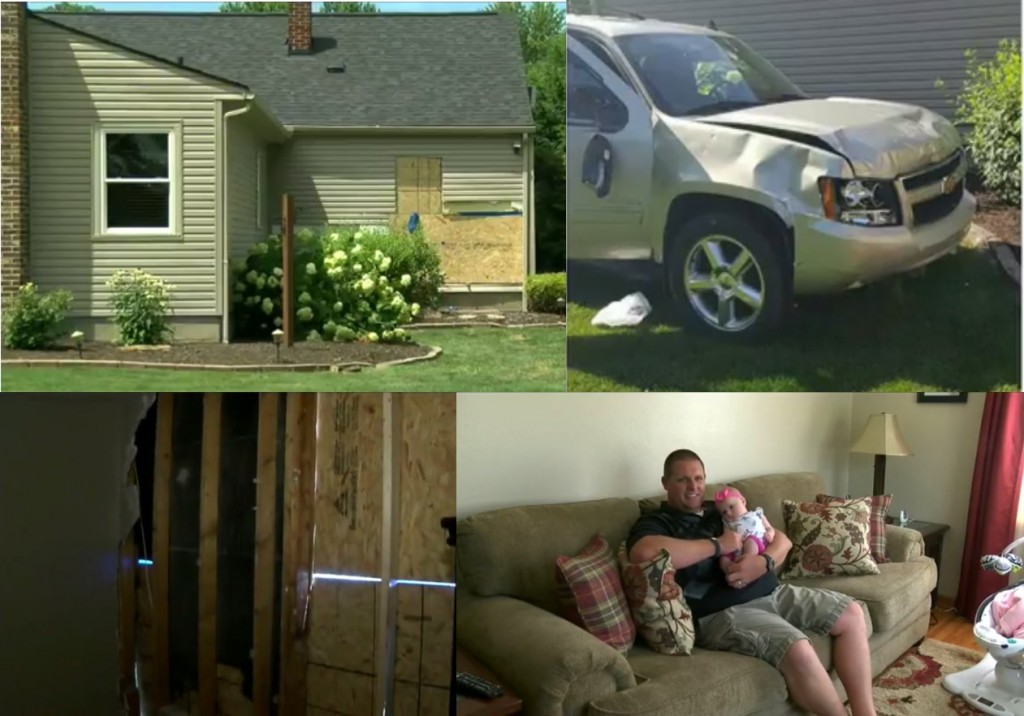 "Somebody upstairs was watching over us yesterday, so that's for sure," "It was just weird the way that it happened. A lot of people say there was a guardian angel there and there is a reason, because she was not in the room at the time that it happened," Jonathan Massett said.
The crash has caused major damage to the front of the home but nothing beats being safe. Officials believe that the freak accident could have been fatal.
A close shave from death. Now, the couples are counting their blessings.
According to News WKRN, "The driver was taken to the hospital with non-life-threatening injuries."
By Crystal Tan | Source:

wkrn.com