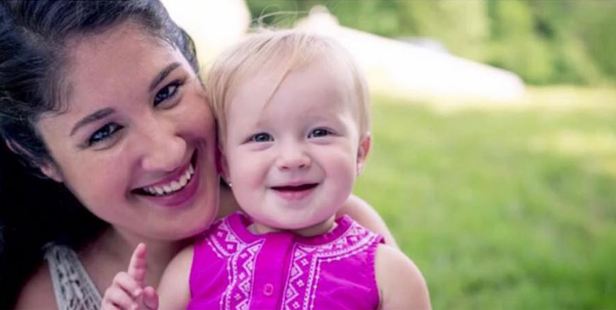 Shelly Cawley was looking forward to the arrival of her first baby, Rylan Grace Cawley. It was the family's first baby but it could also be their last. Shelly slipped into a coma a couple of hours when baby was due to be delivered. The situation was so critical that everyone thought that Shelly would not make it through.
Just when everyone was about to give up hope, a miracle happened…
Shelly Cawley, 24 year old nursing student got a pleasant surprise when she received news that she was pregnant. She had made plans to deliver naturally, bringing her husband to antenatal classes weekly. Everyone could tell how excited she was about this pregnancy and also, to meet her baby.
However, just a month before Shelly's was due to deliver, she developed a blood clot in her leg. She began to consume blood thinners that was prescribed by her doctor. Things started going downhill after her water bag broke.
Doctors diagnosed Shelly with pre-eclampsia, a condition in pregnancy characterized by high blood pressure and also, a life-threatening condition called HELLP syndrome. Delivering to her baby by Cesarean section was the only option.
After the surgery, Shelly's blood pressure dipped very low and was in a critical condition. Shelly's lungs started to fill up with fluid and she was having trouble breathing on her own. Apparently, it appeared baby Rylan's weight was holding the blood clot in place and after delivering to her, the clot migrated to Shelly's lung – quickly causing a pulmonary embolism.
The medical team "needed her to start to fight". According to Shelly's husband, Jeremy Cawley, "The nurses instructed us to strip the baby down and put her skin-to-skin with Shelly," her husband said. "Their hope was that if Shelly could smell the baby, feel the baby, hear the baby — even in the coma — it would give her a reason to fight."
Shelly certainly did! Her vitals started to jump and improved. Baby Rylan Grace Cawley has given her mother the strength she needed to get through this critical condition.
After making it through that critical night, Doctors had to keep Shelly in a coma state so that they could give her the care she needed to survive. In fact, she was "pumped with 21 units of blood to replace what she had lost due to blood thinners". Shelly was also hooked up to IVs, ventilators and a heart-and-lung bypass machine to keep her body functioning.
Shelly woke up after a week's of intensive care and she finally met her baby girl for the first time. It was magical! Don't you think so?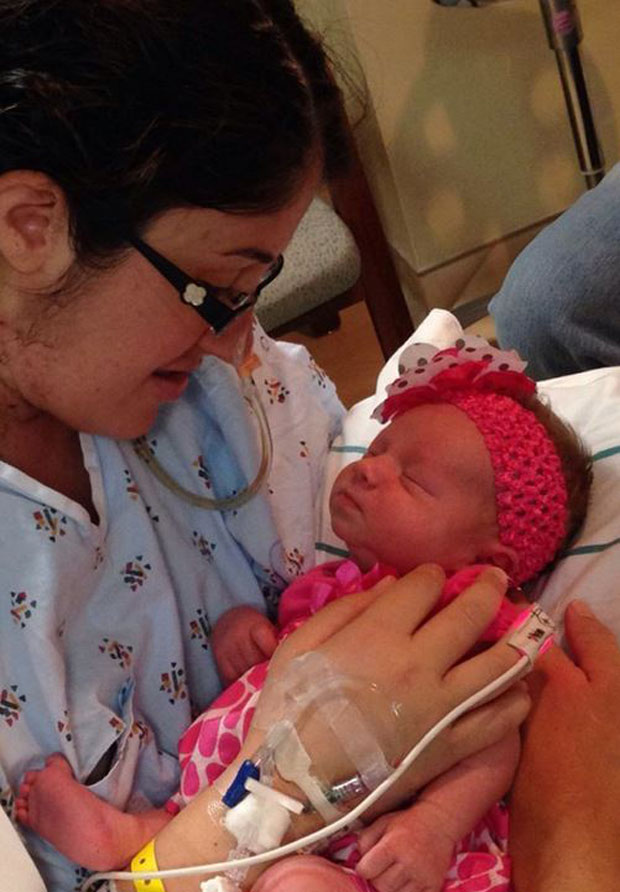 Do you have any real life touching stories to share with us, write in to us at support@thenewageparents.com
By Crystal Tan | Source: The New Zealand Herald